Welcome
WELCOME to the website of
Jill Pawloski - Yoga Instructor!
I teach professional yoga instruction in studios and private sessions in order to provide my students with a variety of benefits.
Some of the more common benefits my students experience are:

Increased Flexibility
Increased Strength
Improved Posture
Body Alignment
Spinal Alignment

Better Concentration
Relaxation
Stress Relief
Pain Relief
Weight Management
Improved Circulation
Better Balance
Fluid Joints
Healthy Digestion
Lowered Blood Pressure

Improved Sleep
Higher Self-esteem

Inner Peace

I invite you to contact me today and experience for yourself the benefits of yoga by a professionally licensed and insured Yoga Instructor.


With Loving kindness,
Jill Pawloski ERYT-200
jilllbeam@cox.net
440-554-7475
"LIKE" me on Facebook @
https://www.facebook.com/jillpawloskiyogainstructor
---


News
YOGA WORKSHOPS
2/5/17 Intro to Meditation 1:30-3:30PM
2/17/17 Fabulous Abs Core Strengthening 7:30-8:45PM
2/19/17 Don't Panic! Yoga for Anxiety and Depression 1:30-3:30PM
3/12/17 Girl Power! Tween/Teen Empowerment 1:30-3:30PM (ages 10-19)
at Circle of Life Yoga in Olmsted Falls
Register at:
---
2017 Full Circle
Yoga Teacher Training
at Circle of Life Yoga
Starts May 13th, 2017
Email kellyp@circleoflifeyoga.net or jilllbeam@cox.net for more information and to register!
---
ZEN RIVER
YOGA RETREAT CENTER
in beautiful Medina, Ohio!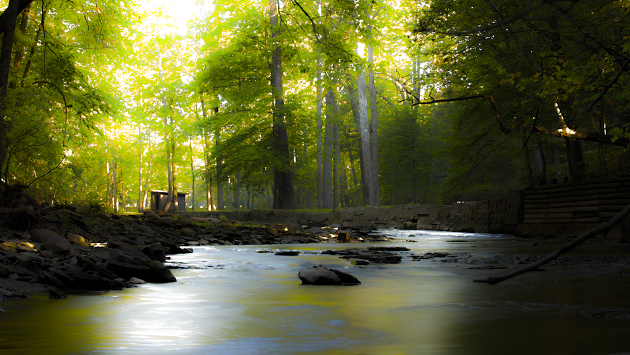 Find more information at:
---
Restorative Yoga on Fridays
6:00PM at The Balanced Living Center

These classes were designed for those who want and need to find peace within with simple resting and stretching poses done on the floor using props. Then take a trip into Yoga Nidra, a series of guided visualizations and deep relaxation techniques to move beyond the conditioned mind into a state of expanded self-awareness. Restorative Yoga helps you remember how to find the calm in the storm, relax the body and mind, and revitalize yourself so that you feel whole. Come and enjoy this restful yoga practice to help bring balance and peace back into your life again.
Open to all levels, Beginners through Advanced.
---
Contact me for
Private Yoga Class
and Private Party
Specials!
I bring Yoga to the privacy of your own home or you can schedule a time at one of the studios I teach at. Private Yoga classes are a great way to learn the basics of Yoga before stepping into your first studio class. For the busy working family, relax as I bring Yoga to your home after a long days work!
If you have a special event coming up; bachelorette party, girls night out, children's birthday party, or a healthy family get-together, schedule a great day of YOGA with me!
---
**Sign up for our mailing list to get the most recent updates, special events, and class schedule changes!**