Welcome
WELCOME to the website of
Jill Pawloski - Yoga Instructor!
I teach professional yoga instruction in studios and private sessions in order to provide my students with a variety of benefits.
Some of the more common benefits my students experience are:

Increased Flexibility
Increased Strength
Improved Posture
Body Alignment
Spinal Alignment

Better Concentration
Relaxation
Stress Relief
Pain Relief
Weight Management
Improved Circulation
Better Balance
Fluid Joints
Healthy Digestion
Lowered Blood Pressure

Improved Sleep
Higher Self-esteem

Inner Peace

I invite you to contact me today and experience for yourself the benefits of yoga by a professionally licensed and insured Yoga Instructor.


With Loving kindness,
Jill Pawloski ERYT-200
jilllbeam@cox.net
440-554-7475
"LIKE" me on Facebook @
https://www.facebook.com/jillpawloskiyogainstructor
---


News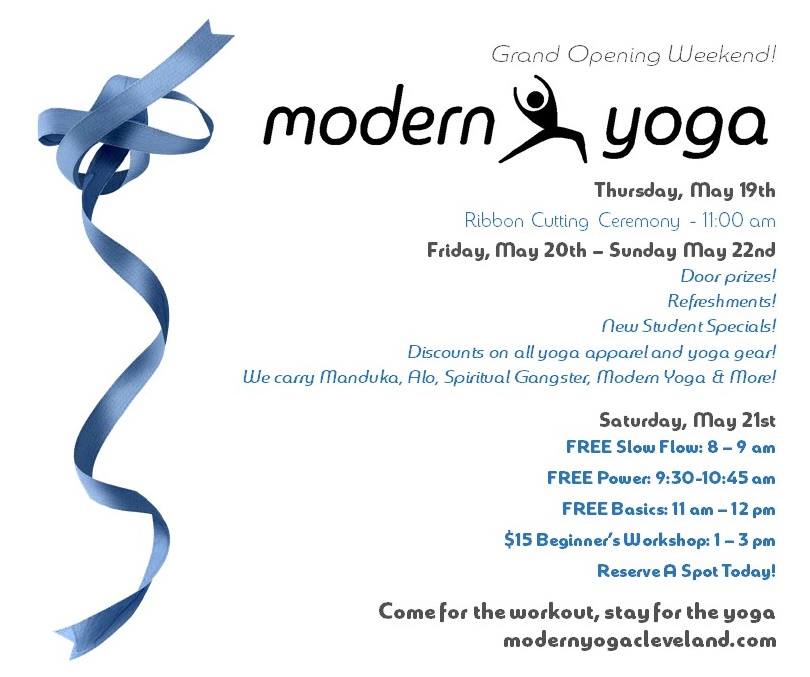 Modern Yoga Opens this Thursday, May 19th in Strongsville!
Please join us for the Grand Opening Celebration!
Check out the website for class schedule and details:
---
COMING SOON!!!
ZEN RIVER
YOGA RETREAT CENTER
in beautiful Medina, Ohio!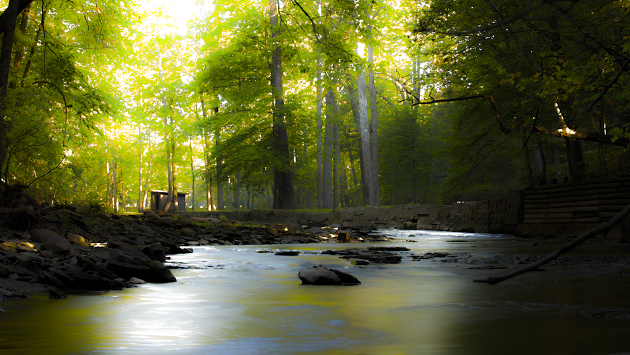 Find more information at:
---

YOGA NIDRA
Restorative Yoga Nidra on Sundays
5:30PM at Sheer Strength Brecksville

These classes were designed for those who want and need to find peace within with simple resting and stretching poses done on the floor using props. Then take a trip into Yoga Nidra, a series of guided visualizations and deep relaxation techniques to move beyond the conditioned mind into a state of expanded self-awareness. Restorative Yoga helps you remember how to find the calm in the storm, relax the body and mind, and revitalize yourself so that you feel whole. Come and enjoy this restful yoga practice to help bring balance and peace back into your life again.
Open to all levels, Beginners through Advanced.
---
Yoga for Athletes
Studies have shown that athletes can benefit greatly by adding yoga to their training regimen, but Yoga for Athletes is not just for athletes. It reaches the athlete in all of us by improving balance, flexibility, power, strength, and stamina, which can result in, improved performance, injury reduction, and faster recovery for everyone of all levels. It's the perfect combination of mind and strength building for the busiest executive, athlete or parent to attend. Great cross training for the body and soul!
Thursdays at 9:30AM

625 W. Bagley Rd. Berea, Ohio
---
GIRL POWER YOGA!!
Starting Friday, May 6th
after school at 3:00PM
Sheer Strength
8871 Brecksville Rd. Ste. B
Brecksville, Ohio
Feel strong and confident as the school year comes to an end and the stress of final exams become a reality. This yoga class is designed specifically for girls dealing with the everyday challenges of growing up. Class will explore many yoga poses which build strength and flexibility, but will also go beyond the physical practice of yoga to cover to the basics of mindfulness and self-love. Students will be exposed to the concepts of non-violence, truthfulness, gratitude, moderation, and the cultivation of compassion and joy. The girls will also work on building self-esteem and confidence through a playful mix of heart- opening poses, thoughtful discussion, meditation and breath work. Expect to have fun, smile, laugh, and dance through this practice to today's hottest hits! This class is appropriate for all girls in Junior High, High School, and College.
$12 Drop-in or 4 classes for $40
---
Contact me for
Private Yoga Class
and Private Party
Specials!
I bring Yoga to the privacy of your own home or you can schedule a time at one of the studios I teach at. Private Yoga classes are a great way to learn the basics of Yoga before stepping into your first studio class. For the busy working family, relax as I bring Yoga to your home after a long days work!
If you have a special event coming up; bachelorette party, girls night out, children's birthday party, or a healthy family get-together, schedule a great day of YOGA with me!
---
**Sign up for our mailing list to get the most recent updates, special events, and class schedule changes!**